The Rakes je londonski četverec, ki se je izven Otoka uveljavil bolj kot ne zato, ker je imel na turneji You could have it so much better čast spremljati velikega brata. Njihov prvi singl s prvenca Capture/Release, 22 Grand Job, se je – tudi na celini – dobro prijel. Meni ni bil ne vem kako všeč, ampak majority knows best.
Nedavno so izdali svoj drugi album z dvema zelo povprečnima singloma: The world was a mess but his hair was perfect in pa We danced together. Tokrat napačna singlov izbira sploh ni diskutabilna: na albumu se namreč skriva biser, s katerim so The Rakes prekosili sami sebe: Suspicious eyes. Pesem je bila menda napisana kmalu po terorističnem napadu v Londonu, večplastna situacija v družbi pa je predstavljena skozi več oči; londonskemu playboyu Donohoeju, siceršnjemu pevcu skupine, se za mikrofonu pridruži mladi musliman (ki ga odrepa Raxtar) in mati samohranilka (ki jo odpoje Laura Marling).
Gostovanja (featuringe) imam nasplošno rad. Velikokrat namreč pride do izredno zanimivih vokalnih kombinacij in lahko bi rekel, da je komad Suspicious eyes je šolski primer tega: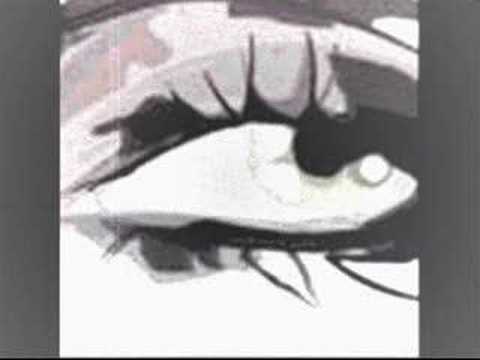 Oh God I'm running late again I don't believe this
Another Wednesday morning on the train to work And my weekend spread into the middle of the week I'm boozing every night, 3 hours sleep Check all the people then stare at my feet Guy next to me pretend to read the Metro Sort of bloke who calls everybody bro But only met a black guy at Uni though And the lady with the kid watches the guard meet the train
Suspicous Eyes Looking for the end Suspicous Eyes Looking for the end
A young Asian guy with a rucksack on his back Jumps on the tube, is he ready to attack? God just imagine it being all over, stuck in the tube with nowhere to go All the smoke and confusion, stuck in this dark coffin The man with the paper, he moves from his seat Why did that kid stand so close to me? I'm sick of them moaning that they're being picked on, when its them running round with the bombs I'll grab the kids, leave Londons town
Join a white flight to Surrey and beyond
Suspicious Eyes Looking for the end Suspicious Eyes Looking for the end.
These people are assuming who I am, but they're wrong Got a beard and a bag so they think I got a bomb I saw everyones reaction soon as I stepped through the door All acting like they've never seen a brown person before The guy infront of me, he should be reading his paper I'm checking my watch cos there's an interview that I'm gonna be late for Everytime I step on the tube, theres a dude in his suit who aint got no manners, doesn't he know staring is rude? And if you're so scared, move! I've just stopped caring I'm off at the next stop mate just keep staring
Suspicious Eyes Looking for the end Suspicious Eyes Looking for the end
P.S.: "spot" je delo fanov. Očitno nisem edini, ki misli, da bi si komad zaslužil ekranizacijo bolj, kot uradna singla.